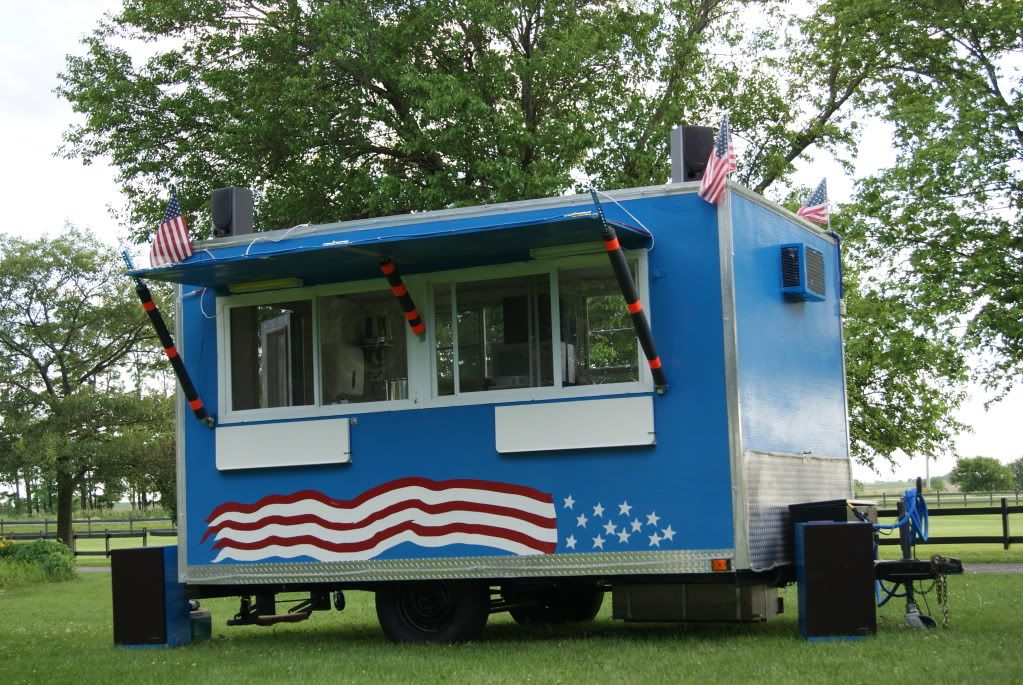 My mistake was this
. As I rode along the highway outside of
Durant, IA
, we faced a slight headwind, and I thought to myself: "
I wonder what its like to ride with it, than against it.
".
I then passed Beekman's Icecream on the right, but it looked a bit crowded, so I continued. Then I spotted this gem -
All American Homemade Ice Cream
- on the left, and cruised in for a snacking.
I decided to try a root beer float.. the guy behind the counter told the fellow in front of me, "If you need more root beer, come on back and we'll fill it up some". And I looked for my wallet.. and
no wallet was to be found
.
"Sir, I have lost my wallet. I don't believe I can pay for the drink I just ordered."
He looked at me, sizing me up, root beer float in hand. "This one's on me. I hope you find your wallet."
Bless Him!
I took stock of my situation.
That was one good root beer float
. I probably left the wallet in Durant. That's about 4 miles back. I would ride back, check it out, and if I don't find it, I will call my wife to have her cancel the credit card etc.
I hustled my butt back to Durant.
With the wind. My wish came true.
On the way there, I passed a Sag Wagon going the other way.
I got back to the booth where I had bought some trail mix. The teenager there waved to me.. "
Sir, we just gave your wallet to the Sag Wagon. It just left.
"
I took off as fast as I could, chasing down the Sag Wagon, but the wagon was out of sight.
Well, that was a blessing in disguise. Without any cash, I couldn't stop for anything more unless it was free. I found free water and free lemonade along the way.. and I finished the day. And got my wallet back - nothing missing. (Bless you Durant)
So I want to give thumbs up and Kudo's to both
Durant
and
All American Homemade Ice Cream
. You both rock. And I got to ride with the wind for a little bit that day.